20th Anniversary of Netlab was planned for February 2020. It was cancelled because of the starting Corona endemic. We will inform you when the anniversary will be held.
Netlab looks for companies interested in biomass gasification with hydrogen as main product
Netlab promotes a high temperature, indirectly heated gasification technology developed by Green Fortress Engineering (spin-up of Indiana University- Purdue University Indianapolis, IUPI) which yields a produce gas in vol %:
H2 42 %
CO2 9 %
N2 6 %
CO 38 %
CH4 5 %
Typical hydrogen yields with a feed rate of 1 to 2 tons of biomass (e.g. crop and ligno- cellulosic waste, cardboard and animal manure) per day result in 5 to 8 kg H2 at production costs of 1,2 to 2 US$ per kg H2 depending on the price of biomass.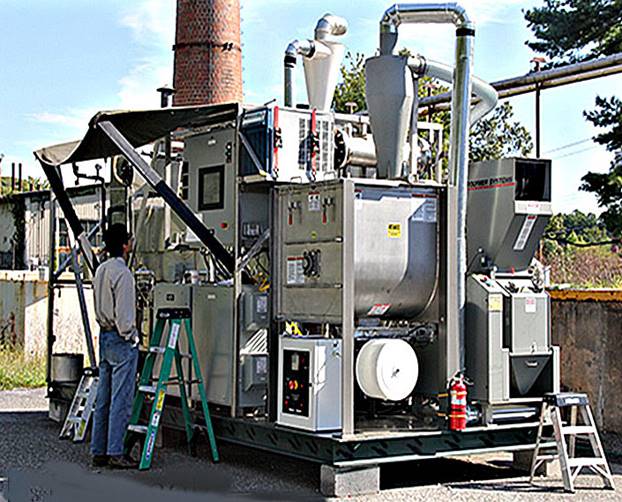 Pilot for testing available
Should your company be interestd in this technology, please contact Netlab
HTWP (high tech window program)
Who might be interested
Start-up companies searching for a market access without large financial commitment
testing the receptiveness of a new technology by the market
Established companies exploring a market and wishing to preserve anonymity
Service menu
entering the markets of Japan/Europe /USA for high tech products
technology watch to see trends
virtual liason office in Japan, Europe and USA having a local staff taking care of inquiries
Costs
monthly fee to be negotiated as well as duration
Members
Nobuyuki Sato, ex-Mitsubishi Corporation based in Japan
e-mail: sato@nobuyuki.name
Andy Spector, ex- Mitsubishi Corporation based in USA
e-mail: spector.andy1@gmail.com
Felix J. Trojer, ex-Battelle Memorial Institute based in Europe
e-mail: trojer@netlabgmbh.de